New Mexico State Society 2019-2020 Board of Directors
President: Bailey N. Griffith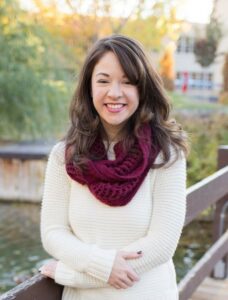 Before being elected as President, Bailey N. Griffith served as the Philanthropy Chair for the New Mexico State Society and enjoys sharing her love for her home state with others (though her coworkers have tried to swap her green chile for Old Bay). She is also the Team Development Chair for the St. Jude Walk/Run of Washington DC, a member of both the Junior League of Washington and the DC Kappa Kappa Gamma Alumnae Association (affectionately referred to as the Kapital Kappas), and is a Sunday school teacher at her church in Arlington. Bailey is the Public Affairs and Digital Media Coordinator of her office with the American Tort Reform Association. Before moving to DC, she served under New Mexico Governor Susana Martinez both in the Governor's Office and as a PIO and Policy Director for the New Mexico Tourism Department (#NewMexicoTRUE). She also worked with the New Mexico Association of Commerce and Industry as its Policy Director. Bailey is a graduate of Belen High School and earned a B.A. from the University of New Mexico.
Contact: President@nmstatesocietydc.org 
Vice President: Michelle Chavez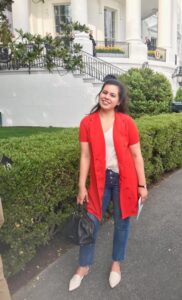 Michelle Chavez is a native Mexican, but having been raised in Rio Rancho, she has been a part of New Mexico's vibrant culture since the young age of 5. She prefers green over red chile and piñon lattes over anything else. Michelle is also a proud Lobo, having recently graduated from the University of New Mexico. Michelle currently works with the Western Caucus Foundation, allowing her to devote time and resources to people back home in the state. In her spare time, Michelle likes to dabble in light graphic design and always tries to recreate the iconic Blake's breakfast burrito on a Sunday morning.
Treasurer: Dominic Pacheco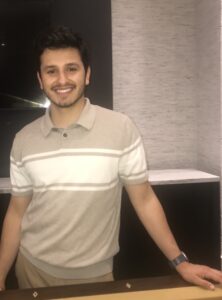 Dominic Pacheco was born and raised in Rio Rancho, New Mexico. Dominic is a UNM alum and proud Lobo, graduating with a BA in Political Science and Economics. Over the last 3 years, he has worked in finance, fundraising and other treasury positions. Last summer Dominic moved to Washington, D.C. to further his career but quickly missed the New Mexico skies, green chile cheeseburgers, and most of all, the people of the Land of Enchantment! Being a part of NMSS is like a little bit of home here in the DMV for all those who move so far away from one of the greatest states in the Union!
Secretary: Vacant
Contact President Bailey N. Griffith at president@nmstatesocietydc.org for more information about this position.
Chief of Staff: Lisa Van Theemsche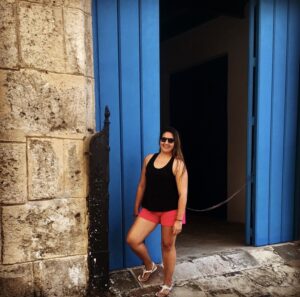 Lisa Van Theemsche is a seasoned veteran with the New Mexico State Society board, hails from Los Lunas, and is a New Mexico State University graduate with Bachelors in both Goverment and History. You'll often find Lisa traveling abroad, across the country, to Walt Disney World, or home for a restock of New Mexico State Aggie gear and green chile.
Director of Communication: Brandon Aragon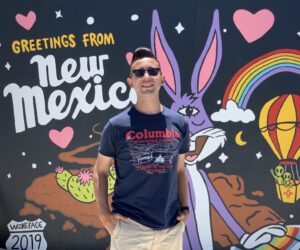 Brandon is a Client Accounts Associate at Go BIG Media, Inc and is involved with various organizations in the Washington, DC area. 
A 13th generation New Mexican, Brandon is a native of Española and attended the University of New Mexico. In his spare time, you can catch him exploring the many DC neighborhoods or at a local cidery with friends.
Immediate Past President: Andrew Aragon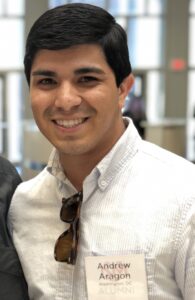 Andrew Aragon was born and raised in the South Valley of Albuquerque. He is a graduate of the Albuquerque Academy and the University of New Mexico. Andrew moved to Washington, D.C. in 2013 to serve as a staffer in the office of Congressman Steve Pearce, where he worked for over 3 years. Currently, Andrew is an Account Executive at Quorum, a political tech startup in Downtown DC. In his free time, Andrew is an avid Jeopardy-watcher and mediocre swimmer.
Member-At-Large: Alexandria (Alex) Tapia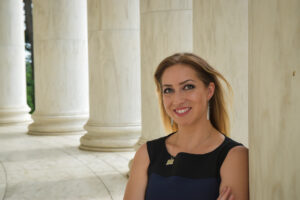 Alex was born and raised in Santa Fe, New Mexico. She attended New Mexico State University where she earned BAs in Government and History.  She returned to Santa Fe to begin her career in politics at the New Mexico Legislative Council Service. Always proud of her state, Alex represented the Land of Enchantment as Miss Rodeo New Mexico 2014, going on to compete at the Miss Rodeo America Pageant that year. Alex moved to Washington, DC in January of 2018 to pursue a Masters in Political Management at The George Washington University.  The NMSS has been a great resource and opportunity to connect with fellow New Mexicans –  Alex hopes to help extend that welcome to current and future New Mexicans in the DMV area.
Senator Tom Udall Delegate: Patsy Trujillo
Senator Martin Heinrich Delegate: Vacant
Contact President Bailey N. Griffith at president@nmstatesocietydc.org for more information about this position.
Representative Deb Haaland Delegate: Naomie Germain
Naomie is a proud Haitian-American born and raised in Albuquerque, New Mexico. For the past year and a half Naomie has served as the Policy Associate at Young Women United. In her role, she facilitated leadership development and lobbied to maintain access to a full-range of reproductive health in New Mexico. Currently, Naomie is the Staff Assistant for the Office or Representative Deb Haaland. Naomie graduated from the University of New Mexico with a degree in Political Science in 2016, and in the same year was crowned Miss New Mexico USA, where she represented New Mexico at the national Miss USA competition. Naomie is an amateur foodie and enjoys eating new foods whenever she gets a chance. When she has free time, she also likes to go to take hot yoga classes, go to concerts or watch any live music, and she is always up for a night of dancing. 
Representative Xochitl Torres-Small Delegate: Vacant
Contact President Bailey N. Griffith at president@nmstatesocietydc.org for more information about this position.
Representative Ben Ray Lujan Delegate: Adán J. Serna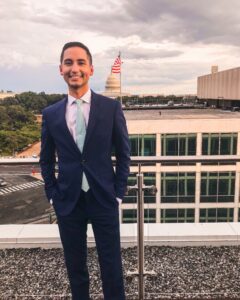 Adán Serna is a proud rural New Mexican currently serving as Press Secretary to Congressman Ben Ray Luján. A graduate of the University of New Mexico, Adán was a Fred Harris scholar and a member of the It's On Us national advisory board that was created by the Obama White House. He is a passionate photographer, writer, and organizer.
Thank you to our sponsors: