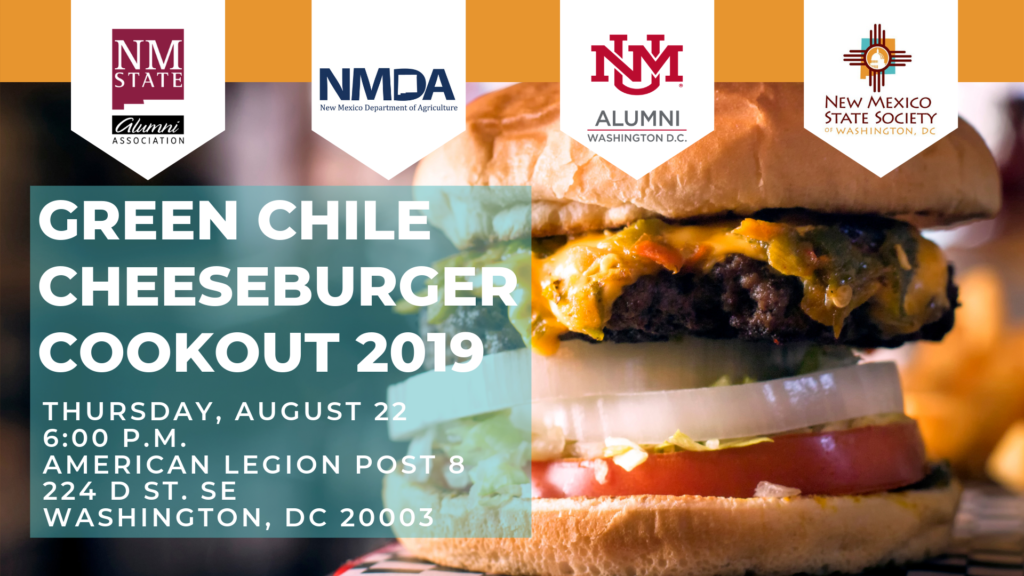 On Thursday, August 22 from 6:00 to 9:00 p.m. at the American Legion on Capitol Hill (224 D St. SE), join the New Mexico Society, the alumni associations for both the University of New Mexico and New Mexico State University, along with the New Mexico Department of Agriculture and special guest, NMDA Sec. Jeff Witte, for a green chile cheeseburger cookout on Capitol Hill! We'll have green chile cheeseburgers, green chile quesadillas, chips, New Mexico salsa and a cash bar. Ticket sales benefit the alumni associations and the state society. Tickets may be purchased ahead of time for $12 or $15 day-of.
Mark Your Calendar 2019:
Visit our Facebook Events page for the most up-to-date information on events!