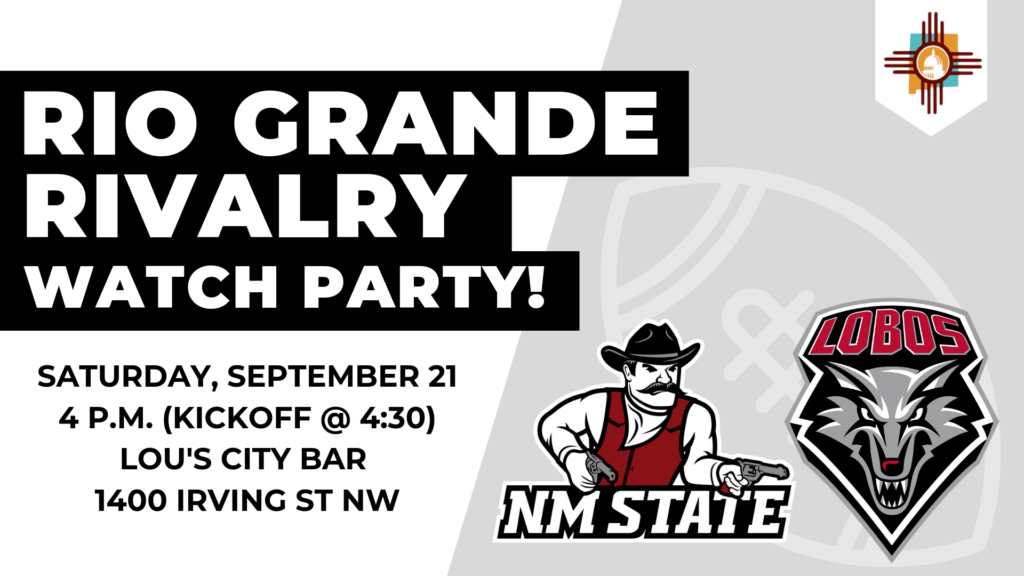 Join us at Lou's City Bar to watch the Lobos and Aggies face off in the Rio Grande Rivalry! Kickoff is at 4:30 p.m. EST and we'll get there around 4 to start the festivities. Wear your favorite Aggie or Lobo gear – most spirited fans for each team will win a swag bag from their respective university!
Mark Your Calendar 2019:
Visit our Facebook Events page for the most up-to-date information on events!