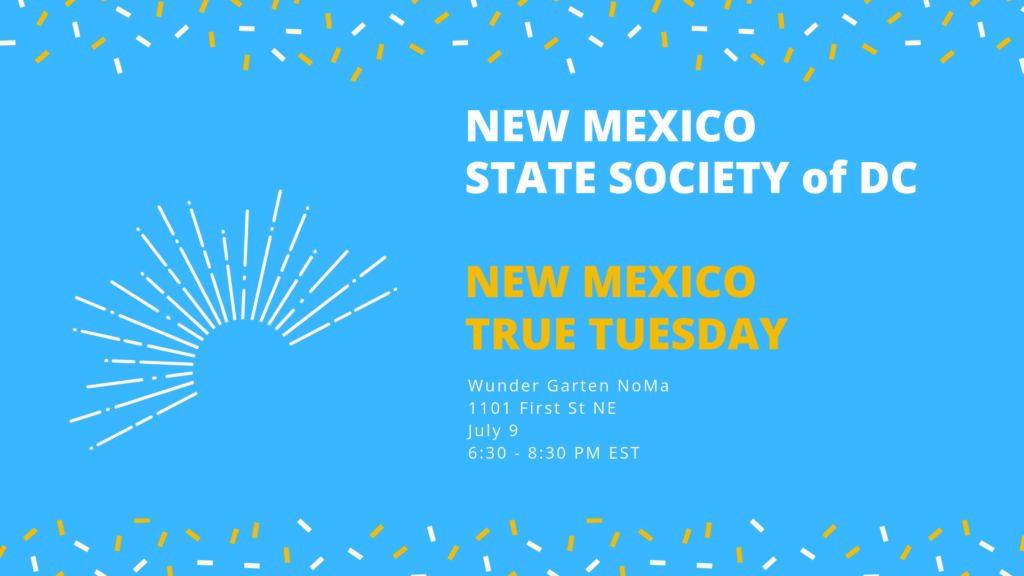 Join us on Tuesday, July 9, 2019 from 6:30 p.m. to 8:30 p.m. at Wunder Garten in NoMa for New Mexico True Tuesday!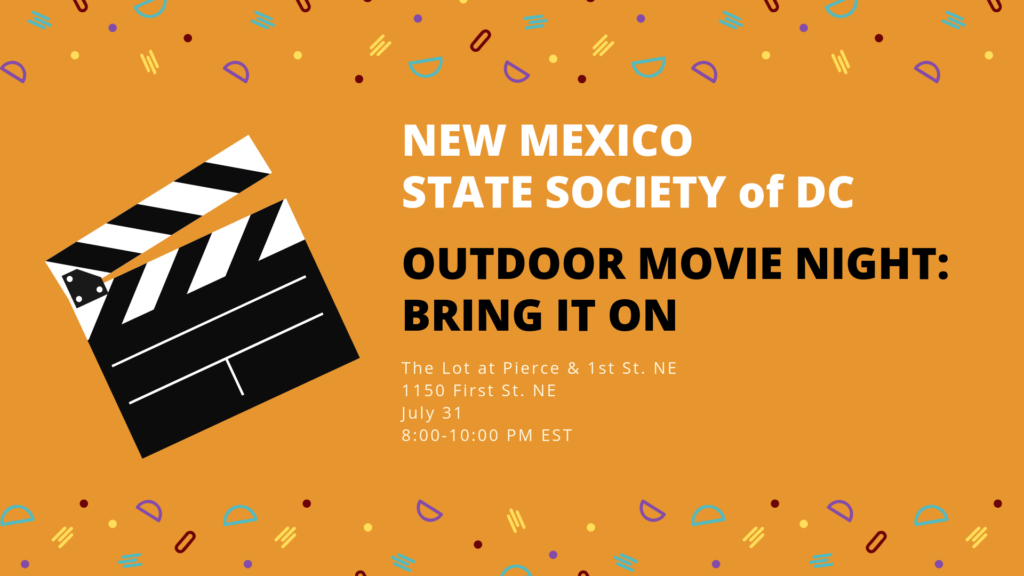 For Members In Good Standing: Join us on Wednesday, July 31 from 8:00 p.m. to 10:00 p.m. at the Lot at Pierce & 1st St. NE in NoMa for an outdoor movie night to watch Bring It On. We'll provide popcorn from The Cornivore! 
Visit our Facebook Events page for the most up-to-date information on events!